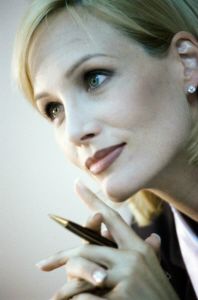 Bookkeeping Services: We provide a full range of bookkeeping services:
Invoicing/Billing
Accounts Receivable/Collections/Statements
Accounts Payable
Sales Tax Filing
Bank/Credit Card Reconciliations
Financial Statements/Financial Reporting
Projections/Budgeting: We have 7 years of experience working with corporate financial reports, including budgets. Put our strong Excel skills to work to help you gain greater clarity in regard to where you business is and where it's going.

Accounting Software Set-Up and Training: As Certified QuickBooks ProAdvisors, we are well-qualified to help you select and purchase the best software to meet your needs, get you up and running, and train your employees on how best to utilize and maintain your financial records.

Interface: As your out-sourced bookkeeping solution, we often work hand-in-hand with your other professional advisers including your CPA, payroll service, vendors, etc. Since we handle your financial records on a daily basis, we are most familiar with the answers these professionals are often looking for. As a result, you can delegate many of these phone calls and other tasks to us, saving you time and frustration.

Referrals: We have an extensive network of professionals that you can tap into when you work with us, whether you need a CPA, IT consultant or payroll service. Let us help you build the team you need!

Administrative: Not everyone is good at organizing and keeping track of details. We can help! Whether it's getting you organized or streamlining your processes, we can help you cut through the clutter and make your business procedures more efficient.